---
The Brazilian Enron
Location: São Paulo, Brazil
Date published: 2022-11-21
Date modified: 2022-11-21
Reading time: 00:01:56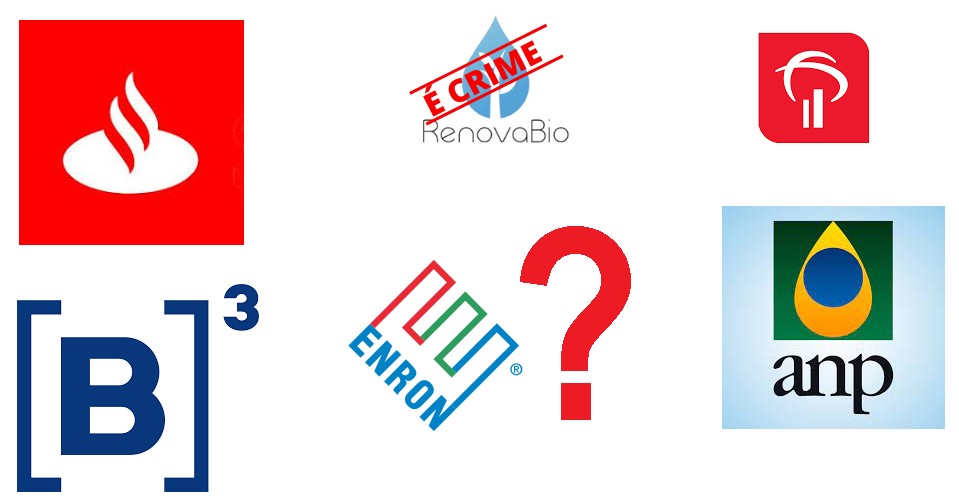 "Se são grandes demais para falir, faça-as menor."
George P. Shultz
Kenneth Lay was a skinny and poor boy born in Tyrone, Missouri. From an early age, Lay fantasized about being rich and powerful.
In 1986, he founded Enron, a company whose slogan was Ask Why. At the end of the millennium, Enron employed 21,000 people, and in 2000, it earned more than $100billion.
One of the world's largest electricity, natural gas, and communications distribution companies, thanks to two factors: Lay's creative accounting and friendships with the Bush family, Gerald Ford, Dick Cheney, James Baker III, and Bill Clinton; these friendships, which had the loyalty and commitment based on Lay's substantial contributions to election campaigns. Notice the similarity with the Eike Batistas of Brazil.
In 2001, creative accounting took its toll. After all, the big problem for the relatively intelligent is to think everyone is stupid.
Between the moment the scandal became public and the bankruptcy of Enron, precisely 24 days passed. On December 2, 2001, Enron was declared bankrupt. My birthday present, as, at the time, Enron was acting dishonestly in the Brazilian natural gas market, causing the kind of damage that a private monopoly always causes. By the way, a new stage of this history is beginning in forever suffering Brazil.
With the bankruptcy declared, twenty thousand employees lost their jobs and life savings, as they were encouraged and invested everything in company shares. Kenneth Lay and Jeffrey Skilling were arrested. Cliff Baxter committed suicide. Merrill Lynch, Deutsche Bank, JP Morgan Chase, Credit Suisse, First Boston, Citigroup, Barclays Bank, Arthur Andersen, and Enron's lawyers responded criminally, while the American financial market suffered a massive shock, the largest economy in the world -unlike Brazil- took a series of legal measures to curb the actions of the Kenneth Lays of life. Chief among them is the Sarbanes-Oxley Act of 2002.
At the moment, Brazil has a government program that is ideological falsehood, embezzlement, and market reserve, in addition to creating false carbon credits. In the same way that Enron involved first-line banks and bought politicians until it had its own faction, RENOVABIO has its fake carbon credits, the CBIO, registered by Bradesco and Santander, and traded on B3. By 2032, the Brazilian sugar and ethanol sector projects revenues from the false CBIO decarbonization credits, generated from nothing, in the order of US$300 BILLION.
The political faction? They are there also, just like Enron.
If you want to know who the politicians are that back up the Brazilian Enron, which in addition to RENOVABIO, has a monopoly on the distribution of natural gas in Brazil and a juicy slice of Vale, read my book Risk Management in the Green Market. The Brazilian Enron is real and on the verge of a scandal.
LOGLINE: How do you explain the recurrence of Enron-type scandals? Easily. The recipe involves gigantic egos, psychopathic leaders, and an insane certainty of impunity.
Recent Presscenter Articles
---
Planck E - Books
---
For further information about Planck E PressCenter, please contact us.