---
Carbon and Eco Credit Price Report 9.13 to 9.19 2022
Location: Amsterdam, Netherlands
Date published: 2022-09-20
Date modified: 2022-09-20
Reading time: 00:01:13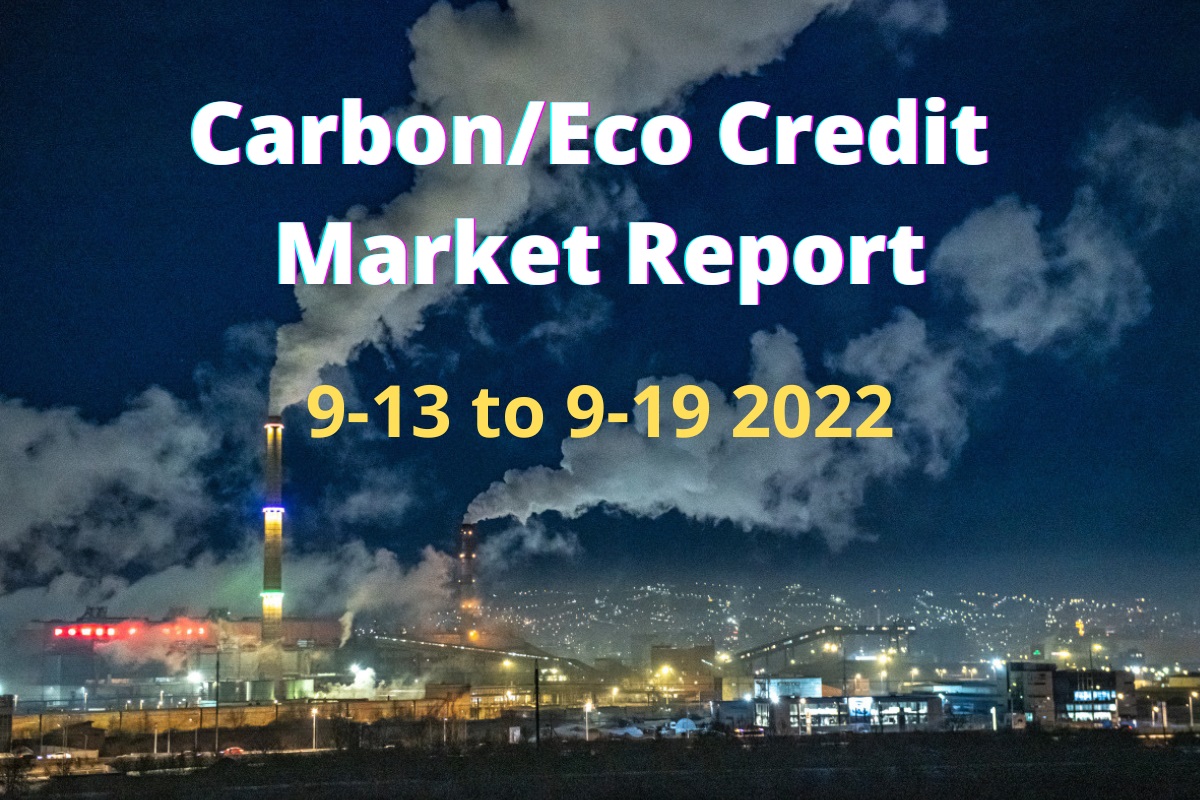 The weekly Carbon/Eco Market Report will henceforward be published every Tuesday.
The prices of carbon credits have halted their recovery trend in the compliance and voluntary markets, since their record pricing in mid-August 2022.
In the week between September 13 and 19, 2022, the EUA (European Union Allowance) contracts were traded above €70.23, gaining only €0.11 in a week's time, settling at €70.34. The highest volume was traded on 9/15 equalling 27,109 contracts and the lowest volume was traded on 9/9, totaling 15,438 contracts (when the price hit €73.26).
The prices for contracts in the CCA (California Carbon Allowance Futures), Vintage Specific 2022, gained US$0.33 or 1.21% since September 13, to close at US$27.54 on September 19.
On 9/19, the Voluntary Carbon Market for Aviation, Nature-Based, and Tech-based was quoted at US$4.13, US$9.20, and (n/a), respectively. On average, they lost over 2.7% relative to their prices on 9/13.
The prices for the ZerO2Nature diseconomy units lost on average 2.04% relative to one week ago, closing on 9/19 at €20.75 (F-DTU), €27.67 (B-DTU), €69.17 (M-DTU), €6.92 (N-DTU), €34.58 (H-DTU), and €38.04 (C-DTU).
Carbon Market Prices
September 19, 2022

Credit Type

Price

EUA

70.34

CCA

27.54

F-DTU

20.75

B-DTU

27.67

M-DTU

69.17

N-DTU

6.92

H-DTU

34.58

C-DTU

38.04

Aviation Offset

4.13

Nature-based Offset

9.20

Tech Industry

n/a
---
Keywords
carbon credits
carbon market
voluntary carbon
netzero
carbon price
---
For further information about Planck E PressCenter, please contact us.